Company Profile
Yealink company has become the most preferred SIP phone manufacturer in 140 countries by developing IP phones, video IP phones and IP Dect phones that lead VoIP phone technology since 2001. Emphasizing elegant design, advanced technical features and low energy consumption, Yealink changes the phone usage habits with details aimed at making life easier and reducing costs. Having a wide range of products that will fully meet the IP telephony needs of institutions of different sizes makes Yealink one step ahead of its competitors.
Yealink, which has been working to be the market leader since the first day it started production, has reached the first place in many countries today and is the most preferred IP Phone manufacturer, which is respected all over the world.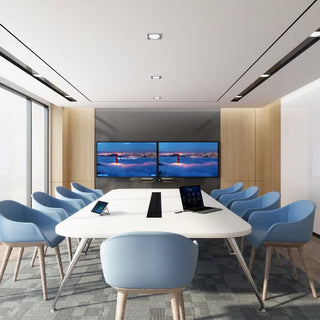 Yealink Zoom Solutions
Yealink is one of Zoom's first partners in Zoom Phone and Zoom Rooms solutions. Yealink provides everyone with simple and easy-to-use hardware as well as an easy user experience with its Zoom compatible products. For this reason, Yealink develops Zoom certified video and telephony solutions considering every user scenario.
Yealink offers an advanced product range for Zoom users to enjoy and get efficiency from communication. It includes a variety of video conferencing phones, IP desk phones, Dect phones for Zoom, as well as Zoom Rooms and Zoom Phone compatible headsets to ensure every meeting or call is a true Zoom experience.
Yealink Microsoft Teams Solutions
Today, workplaces have changed and the way people work has become more flexible and dynamic. This requires the right technologies to improve business communications and collaborations. Yealink is the first company on the market to provide Microsoft Teams certified IP phones. It also showed the fastest year-over-year growth in Microsoft Teams room solutions. That's why it offered a complete range of solutions that allow professionals to work efficiently anytime and anywhere.
With Yealink, devices come at the right price point from a single vendor to meet your budget and needs. In addition, global support is available to serve customers of all sizes.