Feel the flow of music, rhythm and life with Sennheiser headphones
It is now possible to get away from the usual noise of the metropolis in the chaos of life and experience the peace of the world you have created!

Sennheiser, one of the world's leading manufacturers of headphones, speakers, microphones and wireless transmission systems with its 75 years of experience on the path to perfect sound, offers gift options at advantageous prices, special for Black Friday, to audio enthusiasts who want to pamper themselves and their loved ones.
Get ready to embrace moments that will give you goosebumps as you get away from the chaos of the city and find peace! We introduce you to the world-famous sound systems brand Sennheiser, which brings a whole new dimension to the concept of relaxation with its impressive sound experience and acoustics.
Surrender to the flow of the music
Combining unique design with high sound quality, Sennheiser offers different and special gift options to audio enthusiasts with Black Friday deals in November. While MOMENTUM True Wireless 3, MOMENTUM 4 Wireless, IE 300 and SPORT True Wireless headphones take the listening experience to the perfect level, Sennheiser lets you go with the flow of life with the rhythm of music.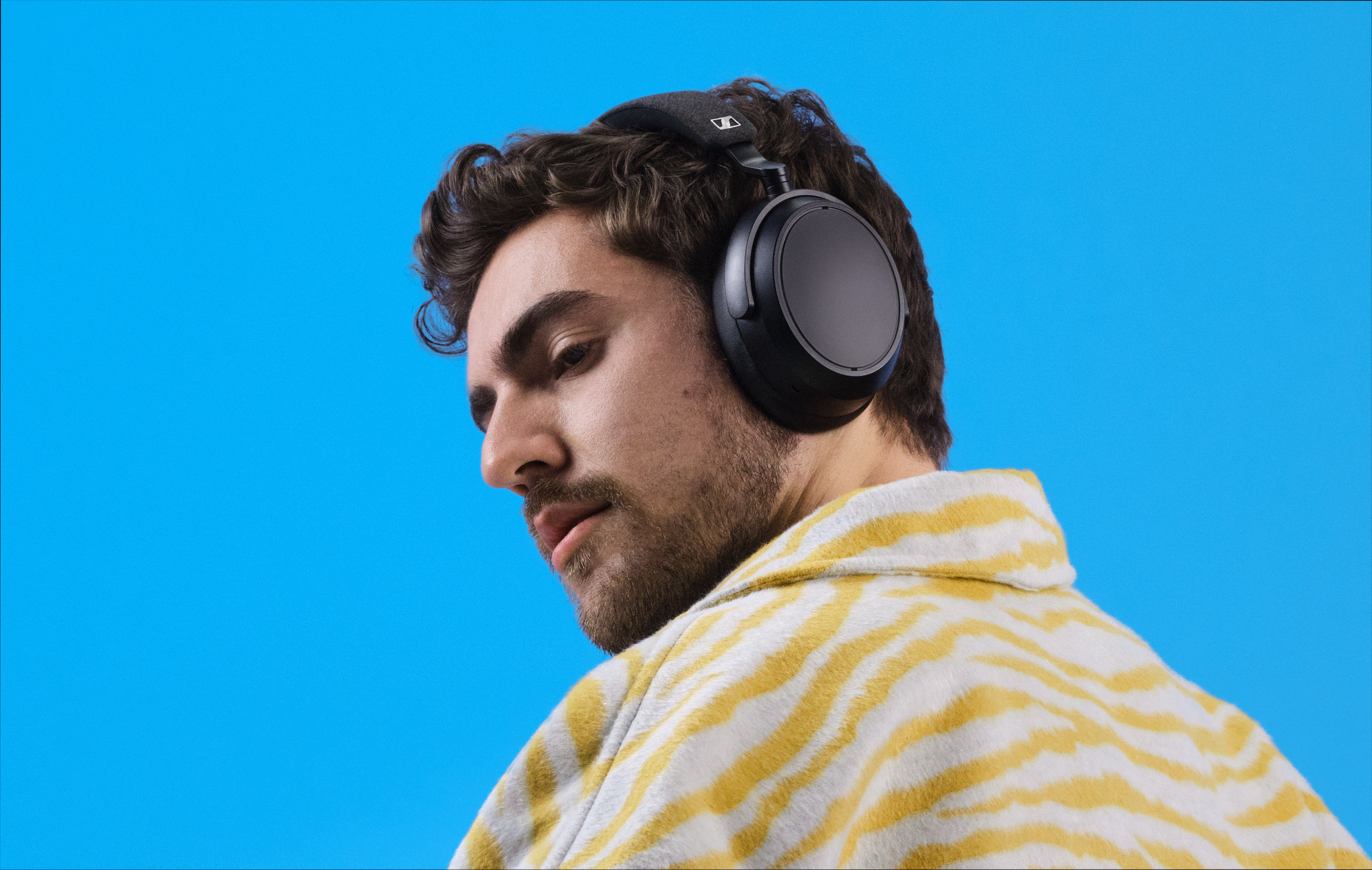 Designed for those who love naturalness!
MOMENTUM 4 Wireless stands out in its category with Sennheiser's superior sound, taking the music experience to a perfect level. Creating perfect dynamics, clarity, harmony and harmony thanks to its acoustic system, MOMENTUM 4 Wireless allows you to center the sound by hearing every exciting detail even in noisy environments. When you need to talk to others or hear surrounding sounds without removing your headphones, you activate the Transparent Hearing mode with a single touch. MOMENTUM 4 Wireless, which makes it easy to customize the sound with customizable sound settings, is always with you for a natural and trouble-free listening experience!

To hear all frequencies of sound…
Redesigned with innovative acoustic technologies, Sennheiser IE 300 creates an audiophile listening experience that will never leave you, wherever you are. Designed with audiophiles in mind, the Sennheiser IE 300 features a range of innovative technologies to deliver a detailed and accurate listening experience wherever you go. Sennheiser IE 300 winks at you with the promise of an astonishing experience with its German-made drivers, eliminating the obstacles that block the frequencies.

The most effective solution for those who want to get away from noise!
No matter how busy or noisy the environment, Sennheiser MOMENTUM True Wireless 3 seamlessly adapts to the environment to ensure you hear every tone and fascinating nuance. The headset, which constantly measures the noise levels in the environment with its advanced system with four microphones, offers an immersive experience with its noise canceling performance. When you want to chat or hear the sounds around you, Transparent Hearing mode brings the world back to you with a single tap. MOMENTUM True Wireless 3 makes your listening experience uninterrupted by offering 7 hours of usage time with a single charge and up to 28 hours of usage with the carrying case.

Next to sports and athletes!
SPORT True Wireless offers two different ear cup styles that work seamlessly with improved settings for the ideal sound experience during your workout. SPORT True Wireless offers open ear silicones that minimize body-related noise and allow some external noise to enter when you run outdoors; When you work out in a noisy gym, it leaves closed ear silicones inside the box, which block out background noise and allow you to focus more. SPORT True Wireless, which allows you to do sports without compromising your performance with its 9-hour battery, can be used for up to 27 hours in total, and an extra 18 hours with the charging box.

Whether you're relaxing at home or on the move during a busy day!
With its smart features that make it easier to use in daily life, Sennheiser HD 350BT is ideal for anyone looking for quality sound... HD 350BT, which is with you whether you are relaxing at home or active outside, optimizes sound transfer with the latest wireless technology Bluetooth 5.0. While it is easier than ever to personalize the sound profile thanks to the Sennheiser Smart Control App, the "Quick Guide", which contains tips that will be useful in daily use, makes your life more dynamic. At the same time, special podcast mode can be activated using the HD 350BT's Smart Control. In this way, audio books, podcasts and similar publications focusing on "speech" reach your ears in a wonderful way.