Video Conferencing Solutions
Solutions for Every Meeting Space
What is Video Conferencing?
Video conferencing is a type of online meeting where two or more people participate in a live audio-visual conversation. With a strong internet connection, participants can see, hear and talk to each other in real time wherever they are in the world. In the business world, people often use video conferencing to communicate and collaborate inside and outside an organization. Simply install the necessary hardware and software to get the most out of the experience.
There was a time when video conferencing was considered a luxury used only by large corporations. Smaller businesses that lacked the resources to deploy complex equipment and hire technical experts have used other forms of communication (such as audio conferencing). But nowadays video conferencing has become a more accessible, affordable and even completely free system. This is often thanks to the continued development of Voice over IP or VoIP. These days, you can literally carry this powerful communication and collaboration tool in your pocket. With our Zoom and Microsoft Teams Compatible Video Conferencing Solutions , you can experience face-to-face meeting by saving time and money in a fast and mobile world.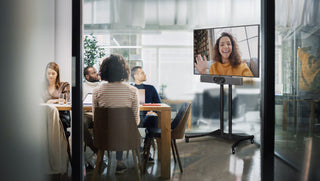 Zoom Compatible Video Conferencing
Our portfolio of next-generation room solutions optimized and validated for Zoom makes it easy to bring people together to quickly manage business processes. We are here to help everyone come together with Zoom, easily manage their business processes and stay connected at all times, in your phone calls, video conference calls or when you need to share content.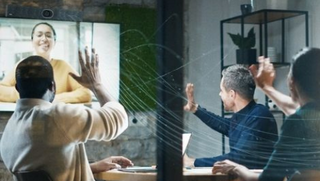 Microsoft Teams Compatible Video Conferencing
We offer unique options to your various needs with our Microsoft Teams video collaboration solutions, thanks to our wide and compatible product portfolio within Bircom, including Microsoft Teams Rooms devices, personal USB peripheral solutions and video working solutions for old devices.
Video Conferencing Solutions for Every Meeting Room
Video Conferencing Solutions for Small Meeting Rooms
The main purpose of small meeting rooms is to make it easy to get organized quickly for smaller teams working on a task or project. They are meeting rooms developed with audio and video features used for fast team meetings, where a maximum of 6 people can attend. Meeting groups, which are saviors for both unplanned projects and unscheduled meetings, allow teams to develop business without the need for a larger room. Strengthen your meetings in every area with our meeting room solutions.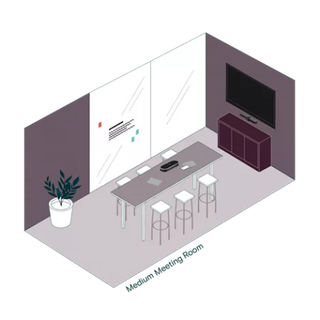 Video Conferencing Solutions for Midsize Meeting Rooms
To be effective in videoconferencing meetings in a medium-sized boardroom, attendees will need a loudspeaker designed to clearly hear someone sitting at the other end of the table. Medium-sized meeting rooms are for a maximum of 12-15 participants. To facilitate today's hybrid working conditions, you can evaluate enterprise-level meeting room solutions with our state-of-the-art video conferencing products and solutions.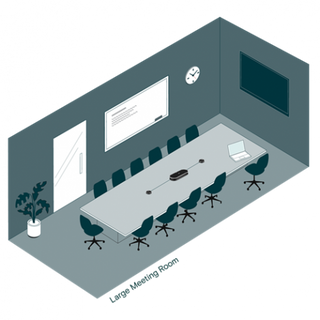 Video Conferencing Solutions for Large Meeting Rooms
It is designed for large meeting rooms, department meetings, board meetings and the like. Video conferencing equipment for large-scale meeting rooms often requires tools that enable full-featured conferencing solutions. Large meeting rooms are suitable for 15+ participants. Strengthen your collaboration with meeting room solutions that offer the perfect video conferencing meeting experience.