Company Profile
Teltonika Networks is a rapidly growing technology company that manufactures professional networking equipment for international markets. With our long-term experience and R&D in industrial network devices for IoT and M2M communication, we have developed a broad product portfolio for the most complex areas of Industry 4.0, Smart City and Green Energy. Teltonika Networks controls every stage of the product development cycle, enabling us to respond quickly and flexibly to market needs and changes while ensuring reliability, security and ease of use. As part of Teltonika IoT Group, all of our products are manufactured and assembled in a modern factory in Lithuania, which allows us to maintain the highest quality standards.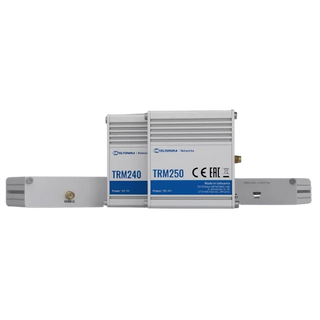 modems
Industrial cellular modems are both the most cost-effective and scalable method for establishing a secure connection area in industrial networking solutions. Industrial IoT infrastructures, which are in large quantities around the world, require different connection methods. Teltonika Networks' Powerful Industrial Cellular Modems offer multiple cellular connectivity options such as 2G (EGPRS), 4G LTE Cat1, LTE Cat-M1 and NB-IoT. You can examine Industrial Modems specially designed for Industrial IoT connectivity and infrastructure solutions.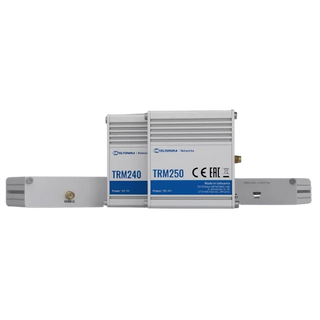 Gateways
Teltonika Networks TRB series is a programmable M2M gateway designed to connect a device to the internet. Being Linux-based but also highly functional, TRB devices come with industrial networking capabilities and various interfaces such as Ethernet, RS232, RS485 or inpouts/outpouts. All our gateways have 4G LTE capabilities. It can also be connected to a remote management system (RMS) for intuitive and easy remote monitoring, configuration and control. Experience our Teltonika Networks Gateway products with the solutions we offer.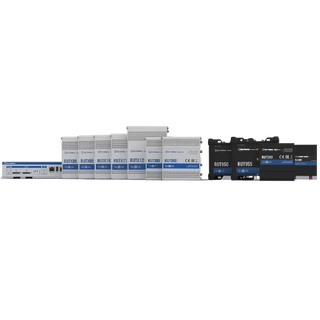 routers
Our routers are powered by a variety of wired/wireless connectivity options and technologies that make connecting people, machines and infrastructure an essential tool in most market sectors. Teltonika Networks RUT Series is designed to be easily installed even in mixed connection scenarios, our Linux OpenWRT based RutOS operating system has become one of the most functional router operating systems on the market.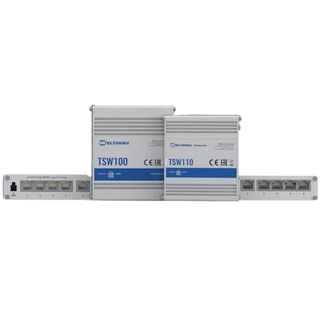 Switches
Teltonika Networks offers a range of industrial Ethernet Switches. The switches feature industrial reliability, security, network redundancy and easy management. Many mounting options are also available for faster and easier installations.