Integrated Collaboration Solution for Perfect Audio and Video Experience
The modern business world's search for a more effective and efficient solution in the hybrid office environment ends with Yealink's innovative desktop collaboration solution DeskVision A24. DeskVision A24 offers a desktop collaboration solution that can integrate with UC audio and video endpoints, providing a perfect answer to video conferencing needs.

DeskVision A24 stands out with an integrated design that combines a 23.8-inch touch screen, a 1080p camera, a microphone and a stereo speaker. The device can be used as both a PC monitor and audio and video peripherals, while also supporting USB docking stations and PD power supply functions.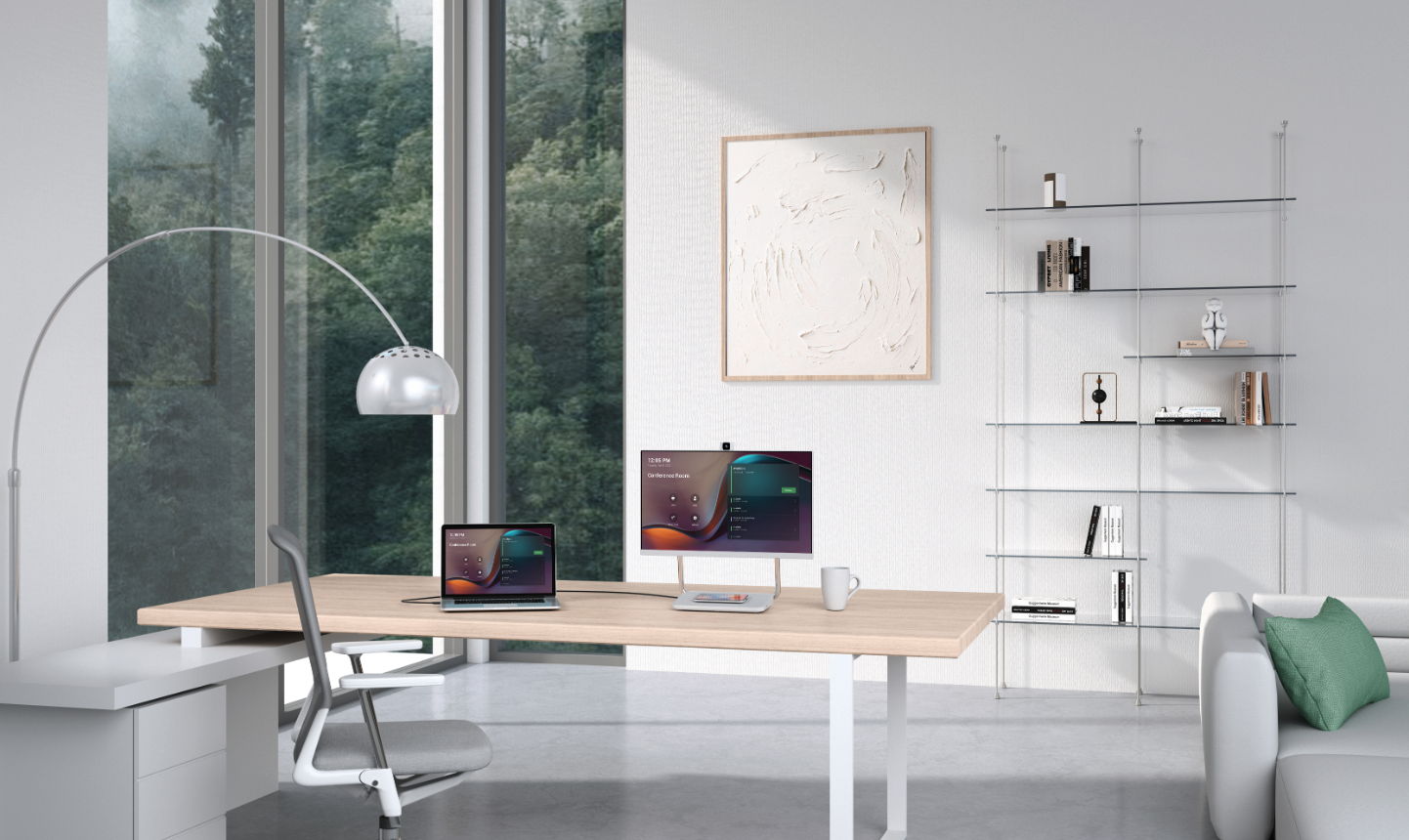 A24 offers users an ultra-high-definition, full-duplex call experience with an innovative microphone design, professional stereo speakers, independent, intelligent voice processing chip, and Yealink's next-generation deep learning-based intelligent noise cancellation and echo cancellation algorithms.

Coming to the technology features, DeskVision A24 comes with Full-HD Video Calling, high-quality microphone and speakers, a USB Docking Station, and USB Power Delivery for PC. The device also features QI Wireless Charging.
It has a screen size of 23.8 inches, 1920 x 1080 resolution, 60 Hz. Offering a refresh rate and 8-bit color depth, the device also comes with a 1000:1 contrast ratio and 178° horizontal and 178° vertical viewing angle. There's also a 4K camera and privacy protection that's either automatic or manually controlled.

Yealink DeskVision A24 aims to reduce the complexity of business processes and make hybrid office solutions more efficient. It offers a solution that can meet a variety of applications, from the home working environment to the executive office. Yealink DeskVision A24 provides the collaboration solution needed by the modern business world.

You can visit www.yealink.com.tr to discover Yealink DeskVision A24 and other Yealink products.