Sennheiser AMBEO Soundbar Mini brings immersive audio technology to even the smallest spaces
The award-winning AMBEO Soundbar experience now comes in a compact size that fits anywhere: the Sennheiser AMBEO Soundbar Mini. Offering a powerful sound despite its small size and featuring 7.1.4 virtual surround sound, this new product makes even the smallest spaces ready for a three-dimensional acoustic experience.
"The magic of AMBEO technology fascinates consumers in almost any home entertainment area with immersive 3D sound from a single source," says Maximilian Voigt, Sennheiser AMBEO Soundbar Product Manager. "Our most compact Soundbar ever is a pleasure to experience in or out of the living space, both in terms of features and dimensions."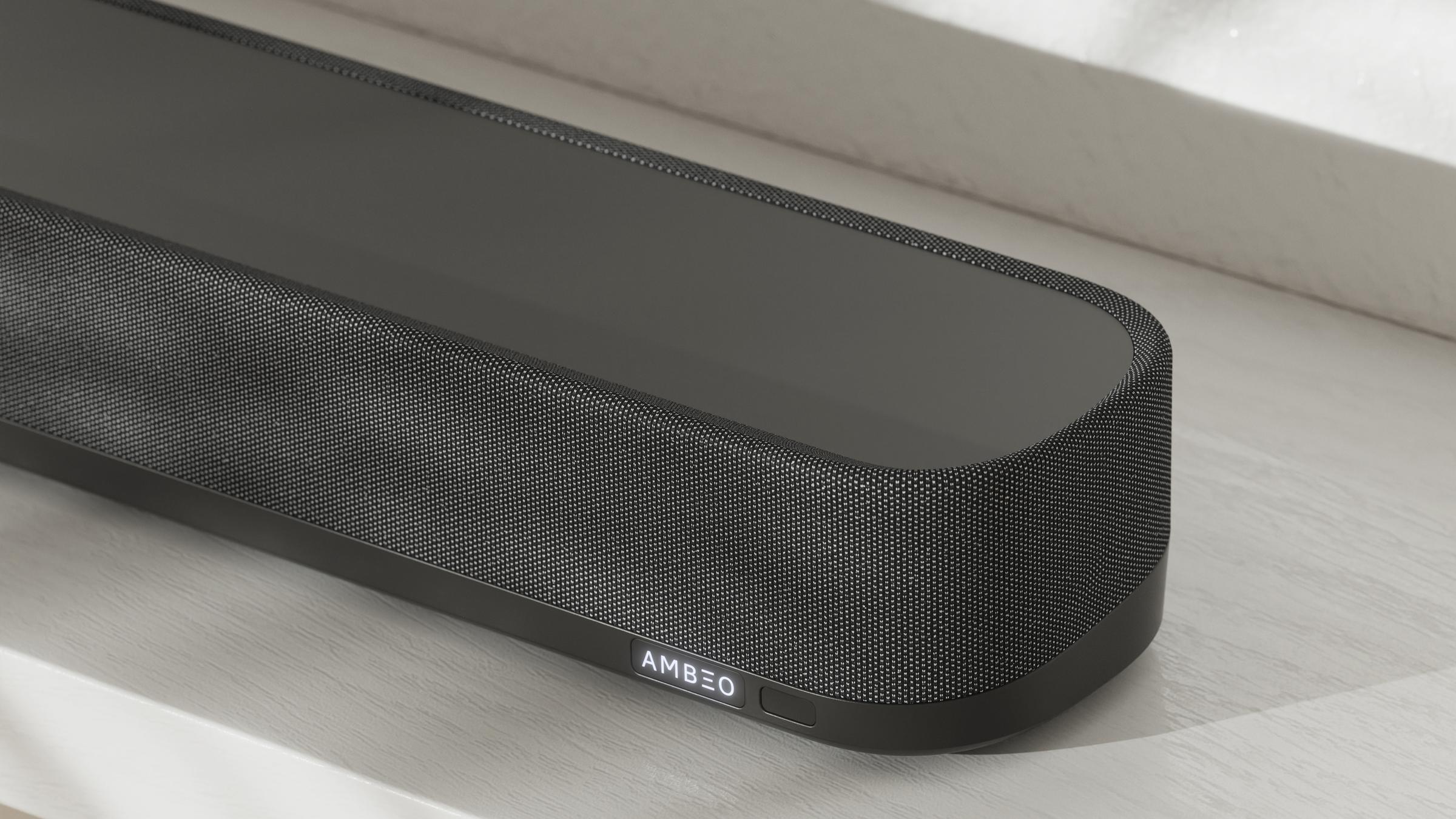 A Fun-Size Soundbar
For audiophiles looking to upgrade their existing living room, desktop, bedroom or game room setup, the Sennheiser AMBEO Soundbar Mini has half the volume of the Soundbar Plus model. With dimensions of just 70 x 10 x 6.5 cm, it easily integrates into almost any TV or monitor arrangement and stands out with its sharp acoustics. With 250 Watts of ultra-clean class D amplification feeding four high-quality full-range drivers and dual four-inch subwoofers, it delivers performance like its bigger siblings, impressing audio critics with sharp fidelity, impressive bass and crystal clarity. At the heart of the Mini is an HDMI 1 input that accommodates a wide range of eARC-enabled TVs or monitors. Managing features and updates is easy from your smartphone with the Sennheiser Smart Control App.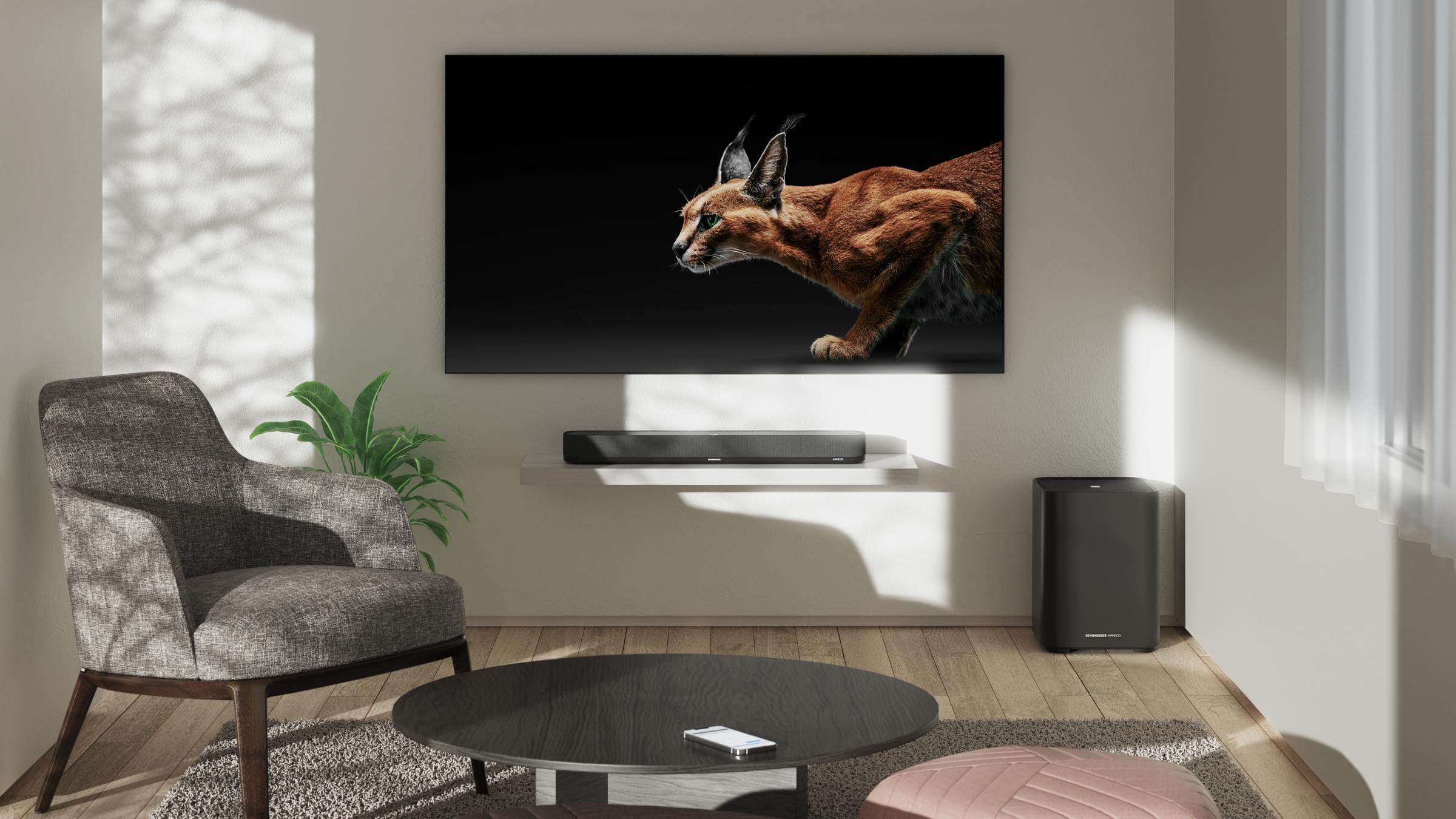 Those who know AMBEO
The 3D sound of the Sennheiser AMBEO Soundbar Mini is the result of collaboration with the Fraunhofer Institute for Integrated Circuits IIS2, a world leader in audio research and development. The Mini features four integrated microphones and are used for two purposes: They act as the central component of AMBEO room calibration and facilitate Alexa voice commands that support the Soundbar's Alexa Built-In feature. Consumers also have the option to stream audio to the Mini via Chromecast Built-In™ and AirPlay® 5 using existing Google Assistant 4 or Siri-enabled devices.
Like all AMBEO Soundbars, the native AMBEO|OS operating system offers one-touch calibration that allows scanning the room and adjusting surround virtualization for various room sizes, reflections and texture. Additionally, Mini supports popular Dolby Atmos®, DTS:X®, MPEG-H Audio codecs and 360 Reality Audio6 formats and experiences. Broad digital music service support also makes the Mini a great streaming partner, with crisp, room-filling sound and impressive bass from your favorite streaming services, including Spotify, TIDAL, Amazon Music and Apple Music®. AMBEO|OS seamlessly integrates Mini into popular content ecosystems as a Spotify Connect, TIDAL Connect and AirPlay 2 device. Bass enthusiasts can add more low-frequency power with up to four Sennheiser AMBEO Subs via wireless connectivity.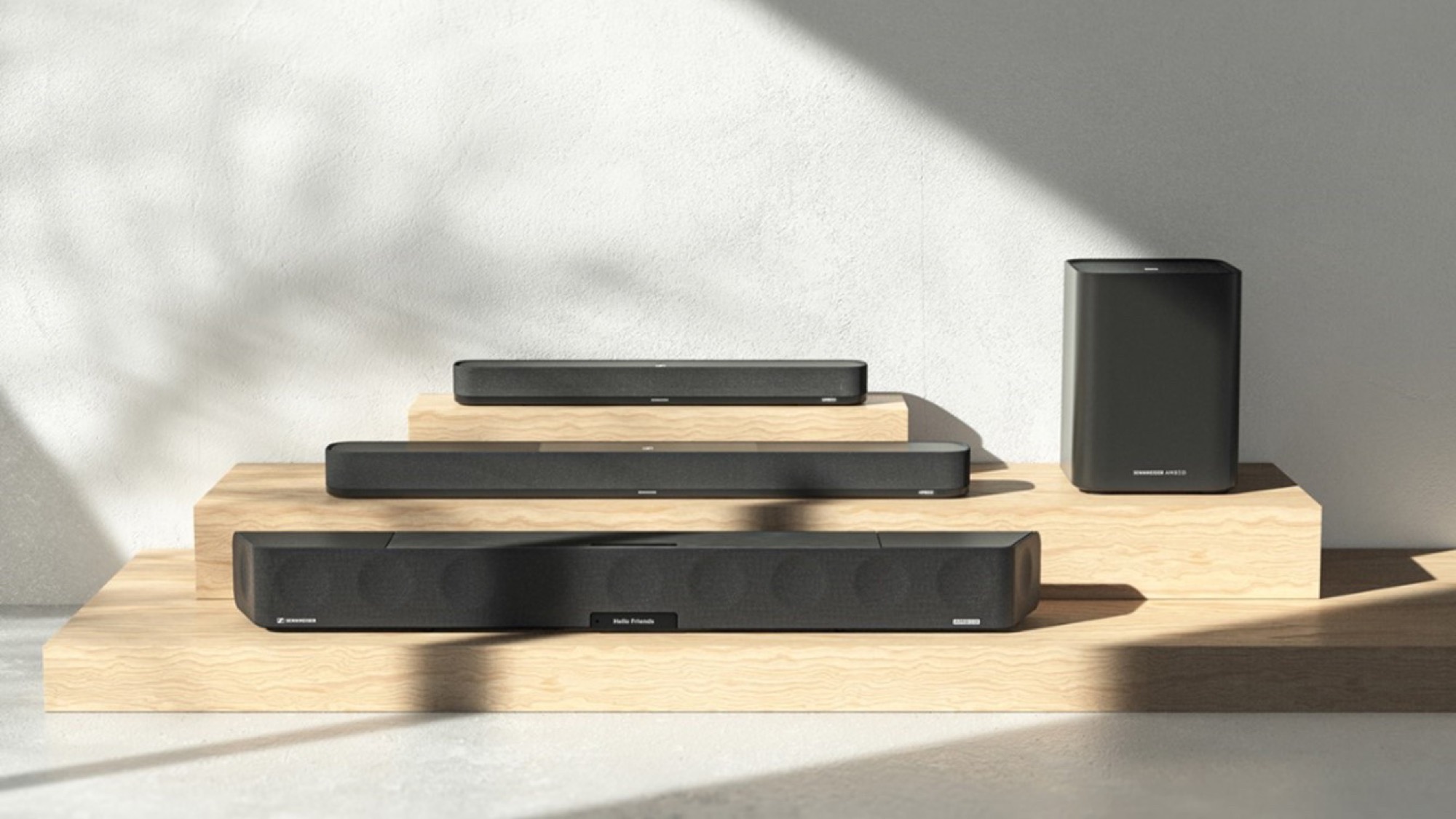 You can visit sennheiser.com.tr website to discover the Sennheiser AMBEO family and get detailed information about sales points.