Yealink Audio Solutions for Microsoft Teams

Yealink Solutions for Microsoft
The FIRST Microsoft Teams Certified Desk Phone in the Industry
Seamlessly experience Microsoft Teams on any desktop device.
FIRST Official Microsoft Teams Certified Phone Series
It supports updates of Teams and SfB connected apps, from entry level to admin level.
FIRST Provider of Microsoft Teams Certified Audio Devices
It covers the scenarios of offices, open workspaces, meeting rooms and large conference rooms.
A Complete Set of Certified Devices Covering Multiple Scenarios
Reliable Audio Solutions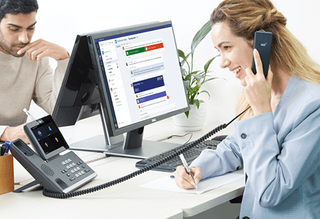 high quality sound
• Delivers crystal clear HD audio powered by professional audio algorithms thanks to the SILK audio codec and Voice Activity Detection.
• Yealink's powerful audio technology, including Echo Cancellation and Noise Cancellation, filters out weak sound and lets you focus on the conversation.
• The premium full-duplex (two-way) technology telephone makes it easy for everyone to be heard and attend the meeting.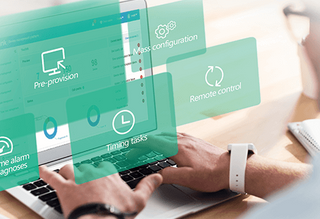 Streamline Device Management Process
• Supports multiple installation and management applications and offers flexible choice: Microsoft Teams admin center, Yealink Management Cloud Service (YMCS), Yealink Device Management Platform (YDMP) and other deployment tools.
• USB products must be included and managed through Yealink Connect.
• Yealink Management Cloud Service provides installation and management of all Yealink audio and video devices.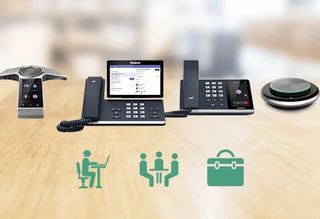 Wide Portfolio for Every User and Scenario
• Product portfolio including desk phones, conference phones, speakerphone, headsets, Microsoft Teams Rooms and integrated video conferencing devices.
• Voice communication solutions for different scenarios suitable for all conditions such as desks, open offices and meeting rooms.
• Offers Microsoft Teams solutions for every budget with its entry, mid-range and high-end product portfolio.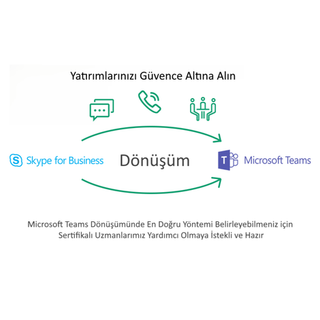 Move your communication from Skype for Business to Microsoft Teams with Yealink Experts
According to Microsoft, Skype for Business will be retired on July 31, 2021. It is recommended that Skype Business Online customers plan to migrate to Microsoft Teams or start using Teams thereafter. Click to learn more.
Yealink SfB devices support Microsoft Teams software and convert it to Microsoft Teams device.
The hybrid mode feature on Teams devices provides simultaneous experience for Teams apps and SIP apps.