Being a Bircom
Right job, right person
ABOUT US
Bircom aims to meet the needs and goals of its customers with its 'good technology' experience. With its 50 years of experience, it offers products and services together and creates a strong organizational structure with more than 80 young and dynamic staff. The company culture is built on being clear, lean, educated and flexible.
By including everyone who is interested in its products and services in its ecosystem as a customer, Bircom keeps all communication channels open before and after sales and produces uninterrupted solutions. Bircom creates all these processes in a flexible, objective and impartial way with ISO 10002 customer experience standards.
Bircom is the Turkey distributor of world-renowned brands that are technology leaders in their field. It maintains the nationwide distribution, localization, training, installation and after-sales services of the global brands it represents. Bircom also ensures that its brands are accessible everywhere with its distinguished business partners through its strong sales channels.
Continuing its activities in the field of informatics with its innovation center, Bircom has been listed 8 times between 2007 and 2018 in the Deloitte Technology Fast 50 Turkey Program, which ranks the fastest growing technology companies, and many times in the "Fastest Growing Technology Companies" list in Europe and the Middle East-Africa region. It also registered its international success.
Human Resources Processes
Equality Principle
It displays its sensitive approach to women's employment as a strong strategy in its recruitment, with the principle of equality, which is one of its founding goals.

Social responsibility
Bircom cares about social responsibility projects with all of its employees and gives real support holistically.

Side Rights
In addition to travel and food support for its employees, Bircom also secures the health of its employees with private health insurance. We also have social supports such as marriage and birth.

Career Development
Bircom makes it possible for its colleagues to make horizontal/vertical transitions to positions opened within their interests and competencies, and enables them to use their knowledge and experience in different units. Thus, it enables its employees to gain experience in new fields and offers career flexibility to its employees.

Training and Development
Bircom defines a training budget for its employees every year. Regular vocational trainings are an important part of the company's development approach, as the sector in which it operates is in a structure that requires constant information updates and the trends and developments in the world to be followed.
Appreciation and Active Feedback
Bircom applies a 90° performance evaluation system in 6-month periods based on target-competence in order to identify the strengths and areas of development of its employees and to shed light on their training and career planning accordingly.
Job Opportunities at Bircom
You can submit your application to our company on Kariyer.Net .
If you wish, you can send your detailed CV to ik@bircom.com to be added to the candidate pool.
In your job applications sent to this address, we kindly ask you to indicate the fields you want to work in and the job postings you are interested in.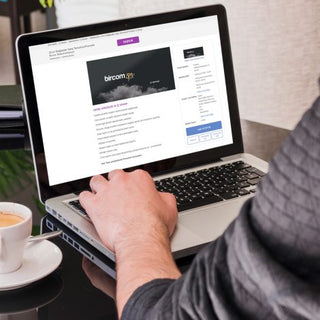 Application
By following our current postings, you can submit your application through the channels mentioned above. Do not forget that entering your contact information, education information, internship and work experience, special education and certificates you have received correctly and completely in your applications takes you one step ahead.
Evaluation
We conduct video calls and face-to-face interviews in order to get to know you better with your knowledge, experience, personality traits and abilities and to match you with the most suitable position. In addition to the interview, a test case for your skills and abilities can be applied for some positions.
Being a Bircom
Knowledge, experience, abilities and values; We are happy and excited to add the candidates who match the position to the Bircom family and to take a step towards new successes together. Welcome to our family.