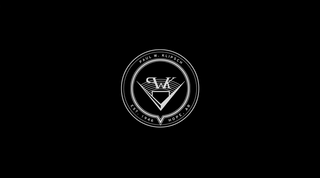 HISTORY OF PERFECT SOUND
Paul Wilbur Klipsch (PWK) was an American audio pioneer who was a proud member of a true engineering and science hall of fame. It spawned speaker technologies that would impress generations of audiophiles. He made theirs possible with his passion.

In 1946, in a small tin shack in Hope, Arkansas, genius, mad, and maverick Paul W. Klipsch designed and handcrafted the legendary Klipschorn® loudspeaker to bring live music. Klipsch speakers have become legendary over time, and people continue to have a seamless experience with Klipsch.
REVOLUTIONARY SOUND
PWK's revolutionary sound lives on today in every hyper-efficient horn product produced.
Headquartered in Indianapolis, Indiana, premium speakers and headphones deliver the power, detail and emotion of the live music experience, allowing people to connect with their favorite music like no other brand can.
From immersive cinema speakers to mind-blowing home theater systems, incredibly clear soundbars, powerful portable wireless speakers, and the most comfortable studio-quality in-ear headphones on the planet, it's part of the century perfecting your experience with crisp, real, and flawless sound.
A Legend's Journey
Check out each of the milestones in The Great American Speaker Company's legendary history.
Perfect Sound Experience with Legendary Horn Technology

Hifi Speakers
Ready to experience movies and music like never before? Klipsch Speakers can bring sound closer to you with motion. Don't just hear the difference of state-of-the-art speakers, feel the difference!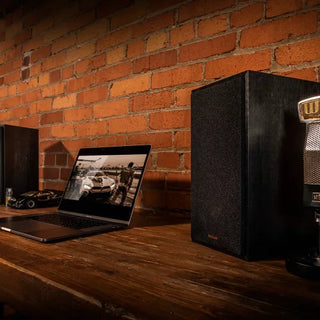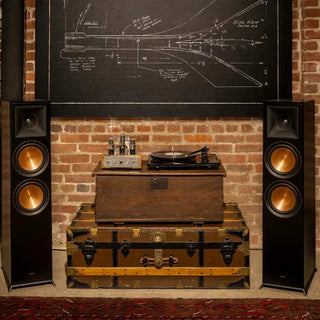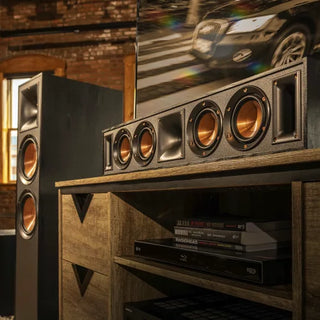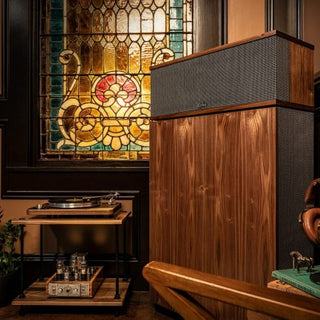 In-Ear Headphones
Wherever you are, with the Klipsch T5 series in-ear headphones, experience great comfort, excellent sound isolation, powerful acoustics and clarity for a long time!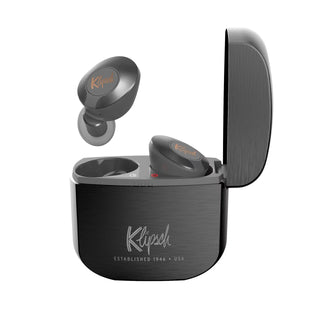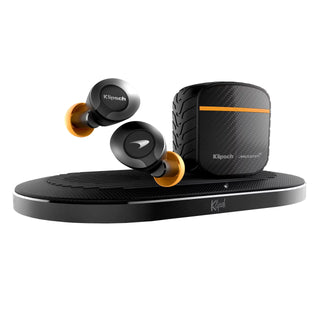 T5 II True Wireless ANC McLaren
T5 II True Wireless Sport
T5 II True Wireless Sport McLaren

Soundbars
Explore Klipsch Cinema Series Soundbars to complete the great picture on your television with flawless Klipsch sound.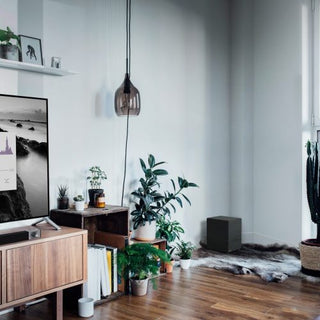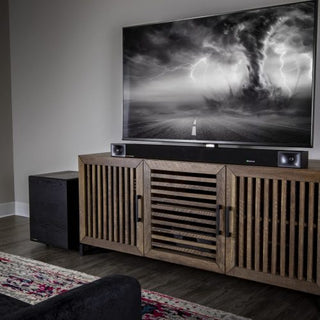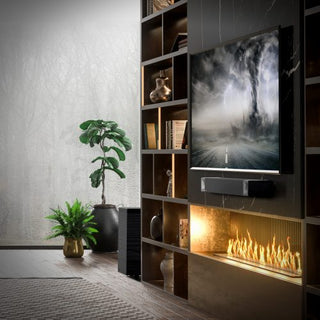 Cinema 850 / Coming Soon*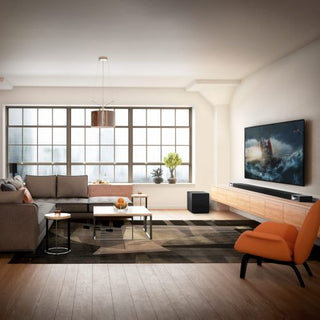 Cinema 1250 / Coming Soon*

Subwoofers
Heart-pounding, deep and beautiful, Klipsch powered subwoofers reflect your seriousness in your home theater.
An inspiring and enviable seamless experience.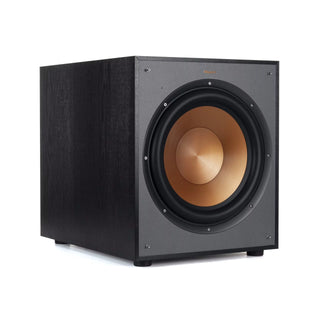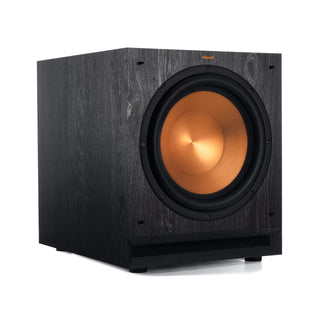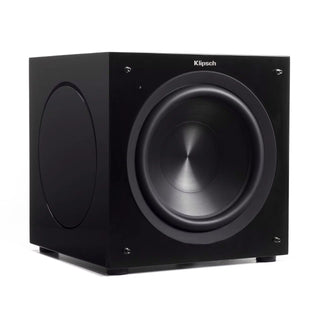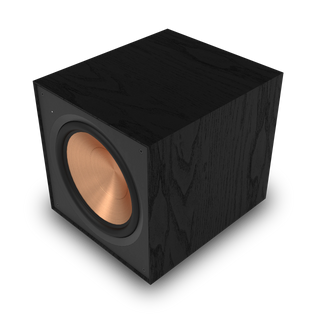 Outdoor Speakers
LOUD SOUND | ANY SEASON
Klipsch Outdoor Speakers are designed to provide incredible acoustic clarity any time of the year. Even in rain or bad weather, these speakers fill your outdoor space with amazing sound.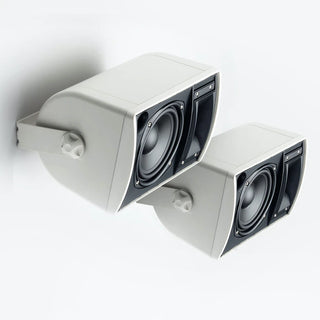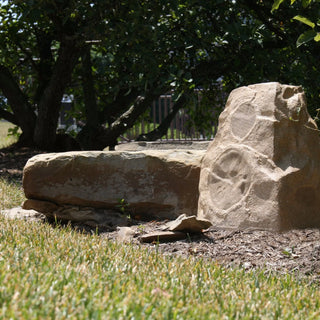 Klipsch Home Cinema Experience
Have you ever thought, "Am I missing something?" while watching a blockbuster movie on your couch? If you don't have a home theater system, the answer to this question is probably yes! We know that it is difficult to make your dreams come true with a home theater system installed without the right expertise and guidance.
To create a traditional surround-enabled home theater system, you will need at least a 5.1 speaker setup. This setup should include two front speakers, two rear speakers, a center channel speaker and a subwoofer.
FRONT SPEAKERS
Front speakers are the most important part of a home theater system and should be the best speakers you'll ever have. The main task of these speakers is to convey the music and sound effects of movies to you in the most accurate way. No speaker can give you a better sound experience than two full-size floorstanding speakers. But if you don't have room for a large speaker, high-end rackmount speakers can work too. Depending on how much space you have and your budget, we recommend choosing your two front speakers over the tower models. If tower speakers are suitable for your room, you can take a look at Klipsch RP-8000F, R-6000F, R-610F or R-620F. For smaller spaces, you can choose rack-mount speakers such as the Klipsch RP-600M, R-41M or R-51M.
CENTER CHANNEL SPEAKERS
A good center speaker is an integral part of your home theater system so you can hear conversations clearly and clearly. Klipsch Product Manager Mike Buratto explains the importance of these speakers as follows; "Arguably the most important part of the movie is the dialogue, and over 60% of the dialogue comes from the center channel speaker. No home theater system is complete without a center channel speaker." A loudspeaker specially designed for the center is usually wide and horizontal. This shape allows the speaker to distribute sound evenly and create a wide soundstage. For a perfect center channel speaker experience, you can choose Klipsch RP-504C, RP-600C, R-34C, R-52C and RC 64 products.
REAR CHANNEL SPEAKERS
The main job of the rear channel speakers is to make you feel like you are in the movie. Placed just behind or next to your listening position, these speakers allow you to hear the audience behind you in the cheering crowd, or to truly feel the speed of a car passing by. Rear channel speakers are generally preferred over smaller shelf-mounted or in-wall speaker models. But depending on the size of your space and your budget, you can also use tower speakers. The Klipsch RP-502S, R-41M and R-51M give you a truly immersive audio experience. For a more immersive and cinematic sound experience, you can choose Dolby Atmos® RP-500SA or R-41SA surround speakers.
SUBWOOFER
The subwoofer is the speaker that gives you that "big, lush" sound, a quality most people attribute to an optimal cinema experience. Every time you hear the sound of tanks or explosions on the screen, it is the speaker subwoofer that transmits the extraordinary sound you will feel throughout your body. You can choose the KIipsch SPL-120, SPL-100, R-100SW, R-10SWi or R-120SW subwoofer models for a full surround sound experience.